These days the countless ever-expanding health applications of cannabis are being revealed daily with groundbreaking research studies. Now there is one particular cannabis application that is gaining notoriety and popularity.  It combines a lot of people's two favourite things: marijuana and sex. 
The old misconception that cannabis makes people lazy couch potatoes is becoming a thought of the past as we are learning all the benefits and effects of the numerous different strains and species. The new brand of cannabis users considers it not only a recreational good time but as a healthy supplement for all kinds of things, including sex, creating the search for the best weed strain for sex. 
There are strains that produce euphoric and aphrodisiac-like feelings that can increase one's libido. While there are mixed reactions (effects ultimately depend on the user), there is ample proof to say that marijuana can positively impact a user's sex life.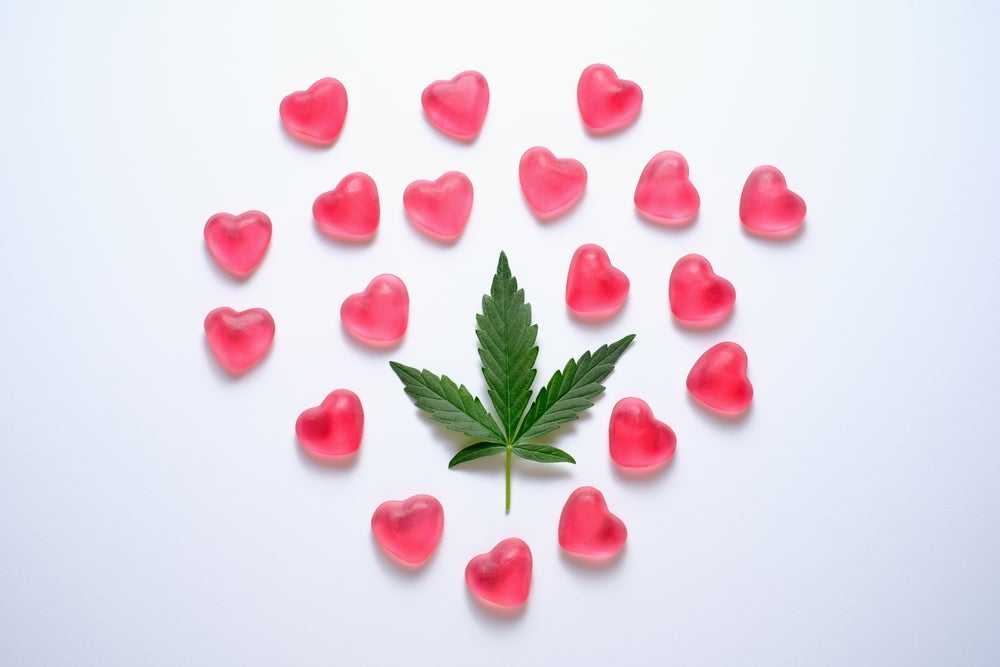 The Science
The human body has its own hugely important endocannabinoid system with CB1 and CB2 receptors throughout the body and in every organ. This endocannabinoid neurotransmitter system creates a working "highway" system for our bodies bridging the gap between our body and brain. CB1 receptors control functions such as cognition, motor skills, mood, pain, attention, reproduction, sensory experiences and more! Cannabinoids are the messengers on the highway system that keep our bodies running smoothly. 
Our body creates two natural primary endocannabinoids, which act like messengers in the endocannabinoid system, one of which is called Anandamide(AEA). Discovered by William Devane, AEA is commonly referred to as the "Bliss Molecule" for all the positive effects it has on our bodies. AEA has been shown to decrease pain, alleviate depression, regulate weight and more. While the human body doesn't produce as much of this cannabinoid as it does others, it is a highly powerful molecule that is very important to our mental and physical health. 
So, what does this mean for cannabis? It has been recently discovered that THC is the plant equivalent of AEA. When you consume cannabis its THC bonds with these CB1 receptors, like our body's natural AEA would, giving the user a range of pleasant and euphoric effects. Users may experience a sense of euphoria and a higher level of sensitivity, both physically and mentally. This heightened physical and mental sensitivity increases libido and sexual satisfaction.
In addition to the immediate effects of cannabis on the user, keep in mind that cannabis treats a large number of medical conditions. Some of these medical conditions include depression, insomnia and anxiety. Conditions resulting from low amounts of AEA can be treated with THC, in turn improving one's quality of life as well as their mental and physical health. A side effect of this could lead to an increased libido and sexual activity as well. 
The Proof
There have recently been several studies regarding the effect of cannabis on user's sex lives. The traditional thought was that frequent marijuana usage may impair sexual drive and performance, but recent research shows the opposite to be the case. Following are several recent research studies completed:
The Stanford University School of Medicine released a study regarding sexual performance and marijuana usage showing that not only does frequent cannabis usage not impair sexual performance, but there is actually an increase in sexual activity. This study was based on more than 50,000 Americans between the ages of 25-45. 
The study showed that 24.5% of males and 14.5% of females showed positive associations between marijuana usage and sexual activity. In addition, those who reported smoking on a daily basis show a higher rate of sexual activity in comparison to the national average(as reported in the National Survey of Family Growth by the CDC) of people that haven't used cannabis in the past year. As Dr. Michael Eisenberg, assistant professor of Urology at Stanford, states: "In other words, pot users are having about 20% more sex than pot abstainers". 
Another research study, entitled: "Altered Affective Response in Marijuana Smokers: An FMRI Study", has shown that regular cannabis users have a higher level of sensitivity. In turn, this heightened level allows for higher levels of pleasure and sensations. This effect allows for intense sexual encounters and orgasms. 
The Pharmacological Research Journal published a research study specifically geared towards learning the aphrodisiac quality of cannabis. The study showed that 70% of users who consumed prior to sex felt "enhancement in pleasure and satisfaction."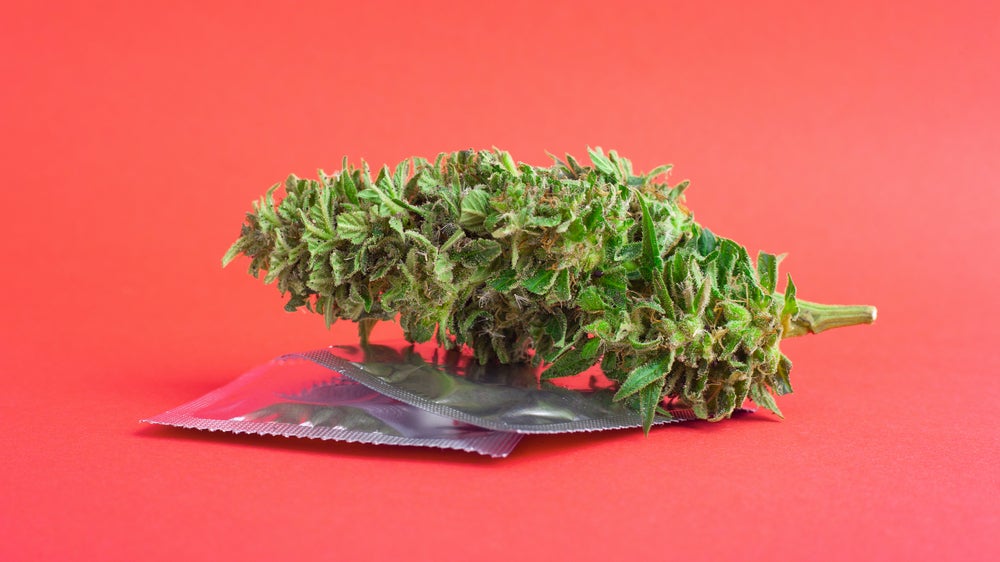 Top Strains of Cannabis for Sex
Following is a list of the top ten recommended best pot strains for sex.
1. Sexxpot
Strain Info – 100% Indica, THC 14%
Effects –  Creative, Euphoric, Focus, Happy, Relaxing
Flavours – Berry, Coffee, Nutty, Skunky, Sweet 
A 100% Indica strain, Sexxpot is fondly known as the cannabis female Viagra. With a THC level of 14%, this strain creates a euphoric head high that uplifts your mood and creates a happy atmosphere. After the head high you will experience warming, relaxing and tingly waves that will spread throughout your body. This is a favourite among women and was bred specifically for women looking to enjoy cannabis and sex together by breeding the best cannabis for sex on the market.
2. Asian Fantasy
Strain Info – 100% Sativa, 17-24% THC
Effects – Creative, Energizing, Euphoria, Happy
Flavours – Cheesy, Citrus, Pine, Spicy, Tea 
This awesome strain is a 100% Sativa with an incredibly high THC concentration, ranging from 17-24% on average. Asian Fantasy hits you with a psychedelic high, leaving you meditative, spacey and in an alternate world. In addition, you will feel a warming all-over body-tingly sensation that will leave you relaxed and calm. 
3. Skywalker
Strain Info – 50% Sativa/50% Indica, 15-23% THC, 1% CBD, 1% CBN
Effects – Body High, Euphoria, Happy, Relaxing
Flavours – Berry, Fruity, Pine, Spicy, Sweet 
This highly popular and mild hybrid features a 50/50 split of Sativa and Indica with high concentrations across the board. Skywalker gives you a clear mental state combined with a mellow body high and a sense of euphoria and goodwill. It treats a wide range of health issues and is a versatile strain. 
4. Voodoo
Strain Info – 100% Sativa, 8-12% THC
Effects – Creative, Euphoria, Focus, Happy, Sociable, Uplifting
Flavours – Berry, Citrus, Fruity, Herbal, Nutty, Pine, Spicy, Vanilla 
A highly sedative strain, Voodoo is a 100% Sativa strain with a mild THC concentration of 8-12%. This is a flavorful strain that delivers a head rush that is euphoric and numbing. After you start feeling the warm tingling sensations behind your eyes it will travel down the rest of your body, sedating you into complete relaxation. You will also experience mild psychedelic effects that will deliver your mind into a relaxed and happy state. Voodoo is definitely one of the best weed strains for sex.
5. Granddaddy Purple
Strain Info – 70% Indica/30% Sativa, 20-27% THC, 1% CBD
Effects – Cerebral, Euphoria, Happy, Hungry, Relaxing
Flavours – Berry, Fruity, Grape, Pine, Sweet 
An Indica dominant hybrid this strain is 70% Indica and 30% Sativa. Featuring a high THC concentration level of 20-27% and a CBD level of 1%, Granddaddy Purple is a legendary strain that will not disappoint. Producing an intense cerebral high that is euphoric and numbing you will experience mild psychedelic effects. You will be delivered into a deep state of relaxation and happiness.
6. Blue Cheese
Strain Info – 80% Indica/20% Sativa, 20% THC
Effects – Creative, Euphoria, Happy, Hungry, Relaxing, Sleepy
Flavours – Blueberry, Cheesy, Creamy, Spicy, Sweet 
A very fragrant and potent strain, Blue Cheese is an Indica dominant strain. A powerful THC concentration level of 20% delivers a head high filled with euphoria and followed by deep and complete body relaxation. 
7. Ultimate Trainwreck
Strain Info – 50/50% Sativa/Indica hybrid
Effects – Body High, Cerebral, Euphoria, Happy, Relaxing
Flavours – Apple, Chemical, Coffee, Sweet, Woody 
This strain is Sativa dominant with 50% Sativa/50% Indica levels. This skunky cousin of the popular strain, Trainwreck, this potent bud produces an intense head high that sends the user into another dimension. This is accompanied by a powerful body buzzing sensation. This is a sweet strain that will pleasantly surprise you with its sweet taste.
8. Flo
Strain Info – 60% Sativa/40% Indica, 14-17% THC
Effects – Energizing, Euphoria, Happy
Flavours –  Citrus, Menthol, Pine, Sweet 
A past winner of the Cannabis Cup, this Sativa dominant hybrid is 60% Sativa and 40% Indica. Flo features THC levels of between 14%-17%. It has a sweet fruity flavour and is a great morning strain. This strain delivers a mild but energetic high. 
9. Goo
Strain Info – 80% Indica/20% Sativa, 15-19% THC, 1% CBD
Effects – Euphoria, Happy, Hungry, Sleepy
Flavours – Berry, Fruity, Pine, Sweet, Woody 
Goo is an Indica dominant hybrid with a creeper nature. It is 80% Indica and 20% Sativa with a THC concentration of 15%-19% and a CBD concentration of 1%. This bud tastes like a blueberry cobbler with earthy spice undertones. This Indica is known to creep on the user and surprise you with powerful body sedation and relaxer. Your mind will be taken to another euphoric level with a massive calm. 
10. Sour Dream
Strain Info – 70% Sativa/30% Indica, 17% THC, 1% CBD
Effects – Creative, Energizing, Euphoria, Happy, Uplifting 
Flavours – Diesel, Skunky, Sugary, Sweet, Tobacco 
This is a hybrid Sativa dominant bud at 70% Sativa and 30% Indica. Boasting THC concentration levels of 17% and CBD concentration level of 1%, this strain is a relative of the popular Diesel strands. Sour Dream delivers a highly energetic, happy and euphoric head high perfect for social activities.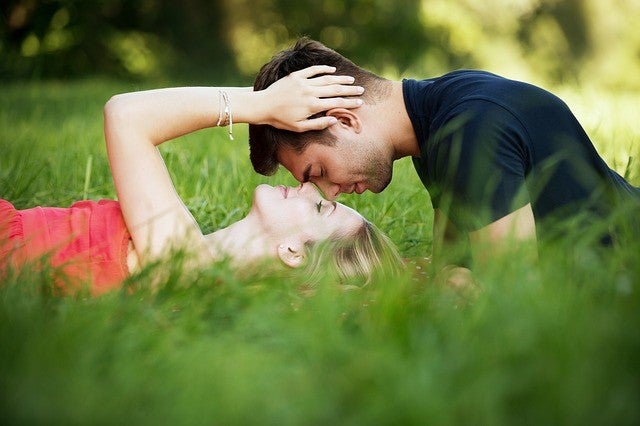 It can clearly be seen that cannabis has a positive effect on one's sexual life, but how to go about testing this? It's time to pick up some of the best marijuana for sex that you can find! Make sure to research each strain's effects and levels and understand the correct dosages. Make your cannabis-infused sexual experience the best it can be!