There is nothing worse than tossing and turning all night long, unable to find a good night's rest. There are a lot of health reasons that can be causing your insomnia, forcing you to stare at walls throughout the night with no relief. Stress, pain, anxiety or acid reflux are just some of the afflictions that can take away your ability to sleep. This is an all too common problem these days with an estimated one out of three people suffering from some sort of insomnia. It seems that this epidemic isn't decreasing and most people have turned to prescription medications to alleviate their sleeplessness. But, these medications can be very highly addictive, creating a whole new set of addicts. 
The Science behind Cannabis and Insomnia
It's no surprise that insomniacs are turning to a more natural remedy, cannabis, for a sleep solution. Different strains of cannabis can be used to alleviate underlying causes of insomnia, such as: PTSD, Sleep Apnea, pain or anxiety.
Cannabinoids
Our bodies have a natural endocannabinoid system that the three major cannabinoids(THC, CBD and CBN) in marijuana work with and help regulate our sleep cycle. Cannabis also helps increase our Stage 3 sleep, our REM sleep, the most important and deepest of the sleep stages.
THC
Tetrahydrocannabinol(THC) is one of the major cannabinoids found in cannabis and has been shown to reduce the time for insomniacs to fall asleep. In addition to this THC also reduces the number of times a person will wake through the first half of the night. 
CBD
Another cannabinoid in cannabis that shows positive effects in itself is Cannabidiol(CBD). The usage of CBD can treat a variety of anxiety and stress issues and with the correct atmospheric conditions aid in sleep deprivation. The great thing about CBD is that it has also been shown that during daylight hours with light present it actually promotes wakefulness. It has been reported that medical patients commonly use cannabis to treat a variety of sleep disorders, preferring strains that are CBD-dominant. 
CBN
Arguably the most interesting cannabinoid, Cannabinol(CBN), has begun to interest researchers worldwide. CBN has been shown to have strong sedative effects along with pain relief, anti-insomnia promotes bone cell growth, antibacterial, anti-inflammatory, anti-convulsive and an appetite stimulant. In studies done by Steep Hill Labs, it has been shown that 5 mg of CBN is equivalent to 10 mg of diazepam. It's easy to see how CBN is a highly effective treatment for insomnia. 
Causes for Insomnia
There are a huge variety of reasons you may be experiencing insomnia. It may be difficult to pin down why you can't sleep though. Underlying causes of insomnia can be tricky and you may seem healthy with no major medical issues and yet you are experiencing sleep deprivation. Underlying conditions could be stress, anxiety, ADHD and countless more!
Research regarding all the ways cannabis can help treat insomnia, and its underlying causes is still in its infancy. The following are two  severe medical disorders that cause insomnia and have been shown to be effectively treated with the use of cannabis: 
Post-Traumatic Sleep Disorder – In a PTSD Cannabis clinical study, released by the Psyneuen Journal, veterans suffering from PTSD-induced insomnia were successfully treated with cannabis. The patients showed increased sleep and a reduction in nightmares. 
Sleep Apnea – In a clinical study supported by the National Institutes for Health, it has been shown that a synthetic cannabinoid similar to THC is an effective treatment for sleep apnea. 
Cannabis Species & Strains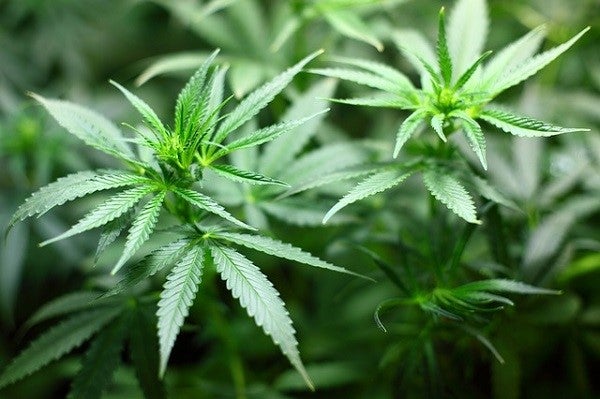 Species
There are two major types of cannabis species: "Indica" and "Sativa". Indica strains produce calmer, more relaxed body highs, while Sativa strains deliver uplifting and energizing mind highs. But, you can have the best of both worlds these days. Now there are now countless hybrids of the two delivering a myriad of different effects on cannabis users. With recent cannabis market advancements in both research and development, there are numerous medical conditions that cannabis has shown to be an effective treatment. 
Strains
Cannabis comes in countless different "strains", each strain having its own dominant cannabinoid/s and, in turn, its own effects. When researching cannabis strains notice that they each will have different levels of CBD, THC and sometimes the levels of potential CBN. CBN levels are labelled as "potential" because CBN is a cannabinoid that comes into existence from the combustion of THC and you can only estimate the amounts. It is important to find a strain that has that perfect combination of THC and CBD to treat. 
Method of Use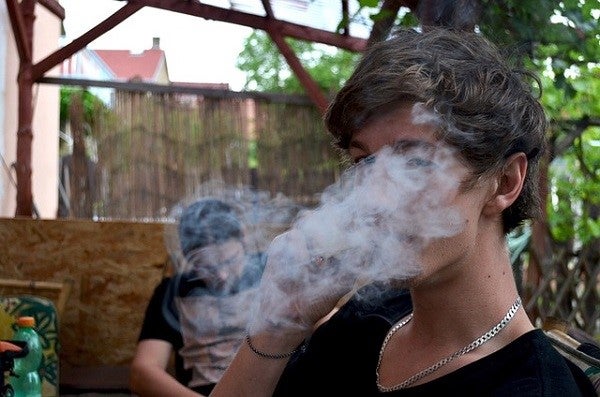 There are many different methods of cannabis ingestion these days from smoking to edibles to vaping. Following is a run-down of the most popular methods for cannabis ingestion:
Smoking
The most common method of ingesting cannabis is by smoking the dry flower. Classic methods like joints, bongs and pipes are as popular as ever and the market looks like it will stay that way. Smoking cannabis is a simple process, you just have to light a bowl of the dried flower and inhale. Effects appear quickly and it's a simple process, making this a favourite method of users. 
Vaporizing
With the recent explosion of the cannabis market, concerns regarding smoking cannabis have come to the surface. There are always dangers when combusting so a healthier choice would be vaporizing your cannabis. The market is filled with healthy alternatives to traditional combustion methods. 
There are vaporizers that can vaporize your dried flower or you can purchase cannabis oils to be used with your vape machine or pen. This is great because you can pick your own levels of cannabinoids and fully customize your experience.
If you are looking to only use CBD oil to help with insomnia you can purchase CBD oil legally in all 50 states to be used easily with your vaporizer.
Edibles
If you don't like to smoke or vape you can try edibles. You might like the idea of just eating something yummy to ingest your cannabis, but be aware that it will take longer for you to feel the effects than if you vape or smoke. You could be waiting anywhere from twenty minutes to an hour, or more before you find relief. Make sure that you aren't tempted to eat more in the hopes of a quicker high, you wouldn't want to overdo the dosage. 
The quickest way to feel the effects of cannabis is to smoke or vape. You will feel the effects almost immediately, getting you to sleep quickly. But, keep in mind that by smoking anything you are in danger of carcinogens. It would be safe to say that to feel the quickest, yet safest, results is to vaporize your cannabis. 
Top 10 Best Cannabis strains for Insomnia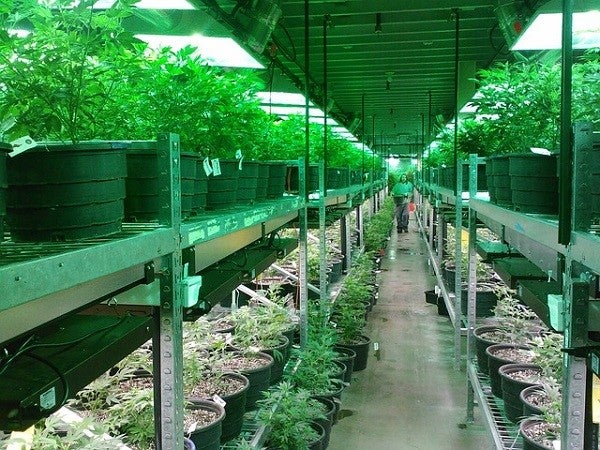 Following is a list of the top ten most popular strains of cannabis recommended for insomnia:
1. Granddaddy Purple
50% Indica, 50% Sativa
20-27% THC
This old-school hybrid strain is a classic favourite. Smelling just like grapes, this strain is a staple in every dispensary and is known for its potency. First, you will feel a highly elevated euphoric brain buzz with a ride down the psychedelic road into relaxation. You will feel total peace with the deliverance a strong body buzz and all of this only takes a couple of hits. Granddaddy Purple is wonderful for easing body pains and tensions, making it a natural for sleep deprivation due to pain, depression and anxiety. 
2. Bubba Kush
Bubba Kush is an Indica strain that has old origins directly from the Hindu Kush mountains. This strain will give you a complete body high and will knock back into the couch cushions for complete relaxation. So, if you are looking for a knock-out strain look no further and get ready for a good night's sleep!

3. Girl Scout Cookies
60% Indica, 40% Sativa
28% THC
1% CBD
A very popular strain this hybrid has become a favourite of those who enjoy full-body relaxation combined with a heady high. It is an Indica dominant strain but with Sativa highlights throughout. This strain is one of the strongest strains available and offers high levels of THC, CBD and CBN. It creates a relaxed and heavy body effect, killing off pain and tension, but also gives you a happy and relaxed mental mindset. It's no wonder why it has become one of the most popular strains on the market. This strain will glue you down to your comfy chair for hours, so clear your schedule before you hit the Girl Scout Cookies! 
4. Tahoe OG Kush
50% Indica, 50% Sativa
14-21% THC
A wonderful hybrid strain Tahoe OG Kush may surprise you with the overall calming effect it has. Tahoe OG Kush gives starts you with an uplifting heady high that is unusually positive and numbing. This will move throughout the body leaving you tingly and yet hungry. This is a smooth strain and tastes good either smoked or vaped. It is known to treat underlying causes of insomnia, such as depression, chronic stress and anxiety; as well as insomnia itself. 
5. God's Gift
90% Indica, 10% Sativa
27% THC
1% CBD
If you are looking for an advanced Indica strain that has a proven track record of success in treating insomnia, look no further! This Indica dominant strain is powerful and rightly so as a hybrid of Granddaddy Purple and OG Kush. God's Gift has that familiar Granddaddy Purple taste but with some citrus tones and a berry-like aroma. Highly potent it will only take a couple of hits and you will have a dreamy feeling of well-being, relaxation and euphoria. That dreamy feeling will turn into real dreams as it will deliver you to peaceful rest. This strain is great for pain, fibromyalgia, headaches, insomnia, migraines and more. 
6. Skywalker OG
85% Indica, 15% Sativa
20-25% THC
2% CBD
If you are looking for potency and a total mind reset then this Indica dominant strain is for you. Skywalker has a high level of THC and is not for the faint-hearted. This is a sticky strain with a fragrant diesel taste with an herbal after the tone. This strain will hit your body with a heavy sedated high that will move to your head with euphoric effects. It will turn your negativity into positivity, releasing any stress and anxiety. This strain will anchor you to your couch cushions so beware and get ready for some binge eating along with some binge-watching before passing out! This strain is ideal for treating pain, arthritis, insomnia, PTSD, Stress and more. 
7. A-Dub
80% Indica, 20% Sativa
25-28% THC
An Indica dominant hybrid A-Dub is a powerful strain boasting 25-28% THC levels. Not for the faint-hearted, you will experience an energizing mental lift with a creative flair. This is followed by an all-over mellow body buzz. A-Dub is a sweet flavour with fruity overtones and smells skunky and fruity at the same time. Several disorders, including Bipolar Disorder, Insomnia, PTSD and stress, are treated effectively with this strain. 
8. Ogre Kush
50% Indica, 50% Sativa
24% THC
.36% CBD
This hybrid strain is a wonderful calming agent that is Indica dominated. It creates a great all-over body sensation, euphoria and drowsiness It is a nice-tasting strain with citrus and earthy tones. This strain will definitely make you grab for your pillows quickly, so it's a good idea to keep this a nighttime blend. It is a great strain to help treat Chronic Pain, Insomnia, migraines, anxiety and more. 
9. Death Star
75% Indica, 25% Sativa
18-27% THC
If you are looking for a blast right into your bed then Death Star is the strain for you. Indica dominated this strain has between 18-27% THC levels and delivers positive but calming effects on the user. It is also noted to be good for overcoming nausea and insomnia-induced symptoms. You will enjoy the lemony sweetness of this cannabis. 
10. Amsterdam Flame
An Indica dominant strain, Amsterdam Flame will deliver a completely relaxing experience. This strain will hit you with several different Indica symptoms including euphoria, body relaxation, and sedation and deliver you to peaceful rest. It has a wonderful strawberry-hinted aroma and a taste of mango and strawberry.